Innovative livestock farming system
Insulated steel vessels with installed mixing gearmotor. The wings of the stirrer have bores through which air is blowed into the container. This way the solids in the tank are heated an homogenized.
HBC - Hygienizing Bio Cell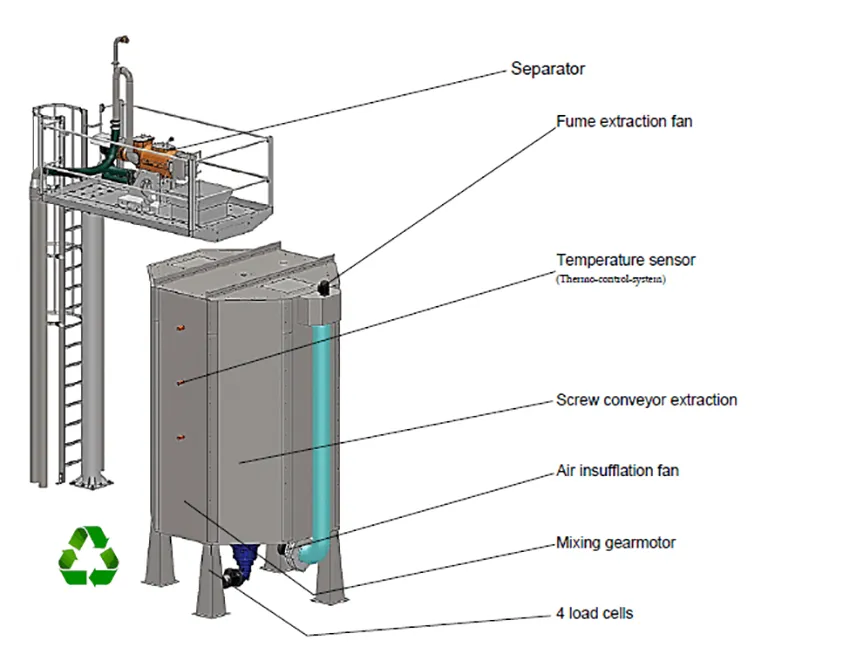 Model
Number of heads
Overall dimensions
(mm)
Mixing motor power (kW)
HBC 500
up to 500
2700 x 2700 x 3000
2,2
HBC 1000
up to 1000
2700 x 2700 x 4500
3
Advantages
cost savings
daily use
consistent quality
easy to use / remote control
improved, more economic management of slurry
no additional storage requirements
extremely limited overall dimensions
double certification
Contact us and discuss all points with us personally.
Find out more in our leaflet.